Keywords! Keywords! Keywords!
Keywords are so important because they tell the search engines

about your content or video or image.  The search engines

are the ones that will send you free traffic, literally the BEST
possible traffic and at zero cost.
There is a catch, however.
Finding keywords with high search volume will do you
little good.  HUH?  The reason is that those high search keywords

usually have extremely high competition.
So what you are looking for are keywords with reasonable search volume

and lower competition.
Two free tools that can help you are Ubersuggest and TubeBuddy.

Why they are so useful is that they help you to evaluate your keywords
.
TubeBuddy provides you with a suite of tools for YouTube.
The Keyword Research tool gives you an overall score so

it does the thinking for us.

Ubersuggest gives you SEO difficulty for both paid and free SEO so it
also makes our decisions easy.

Ubersuggest  ubersuggest.com
TubeBuddy  tubebuddy.com/IMT
Do not let the above discourage you. 

a video on a new channel of mine.

The green numbers indicate PAGE ONE of YouTube
search and in  2nd, 3rd, or 4th spot.  (an enviable position)

The affiliate is a top 10 Clickbank affiliate with

a consistent gravity of around 200 and

a 75% commission and my CTR is over 25%
and an EPC of over $2!!!!
Consider visiting my training channel on

YouTube so I can help you to make money.                                                                                                                                                                                                                                                                                                                                                                                                                                                                                                                                                                                                                                                                                                                                                                                                                                                                                                                                                                                                                                                                                                                                                                                                                                                                                                                         

Advertisement: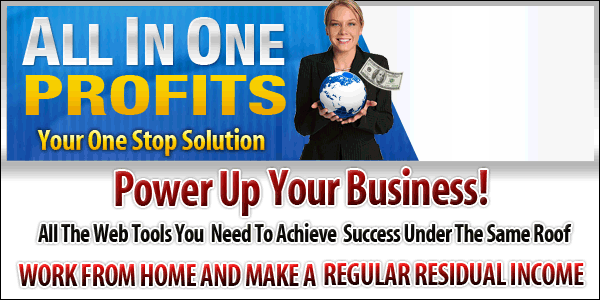 Notice of Affiliation: 

Any website or product that may be referred to on this web page
or in this email should be assumed to be an affiliate with some
type of remuneration and/or commission that may be gained
from your visiting the affiliate site and/or making a purchase.

Disclaimer:

Every attempt has been made to ensure that the information
presented here is accurate.

These contents are, however,  the views of the author and are meant
for educational and informational purposes only. All links are for
information purposes only and are not warranted for content,
accuracy or any other implied or explicit purpose.

© Copyright  Internet Marketer Training,   All Rights Reserved.

Advertisement: