My Weekly Give Away is brought to you by
Welcome to:
My Weekly Give Away!
Each week, I give away an Internet Marketing gift.  No email is required.  Enjoy.
   
 
Hi,  I am George Pierce.

This week's give away is Create a Successful Marketing Plan From Scratch.

You simply CANNOT get there without a plan. 

Did you ever notice that Internet Marketing, Video Marketing, Email Marketing, Content Marketing, Affiliate Marketing, etc., all have Marketing in their name? 

It is because marketing is often 80to 90% of the process.  Not much happens without marketing, so get started on creating your marketing plan today.

Enjoy




Today's Give Away!

Create A Successful Marketing Plan From Scratch
Included in this free download
eCover
eBook
Sales Page
Opt-in Page
Resell Rights!
Resell Rights allow you to use this eBook for your
own personal use.  You can also use it for resale and keep all the money.  In fact, a sales page is included.
In addition, you can use the eBook as a
giveaway or incentive or bonus.




Flying In A Hot Air Balloon


Martha is a corporate executive during the week, but on the weekends, you will find her in a hot air balloon.

Every once in a while the wind will change direction, as it did today, and soon Martha is lost.  She noticed a farm below so she reduced altitude & shouted to a man below :- "Excuse me, can you help me?  I am supposed to meet a friend to meet in an hour but I don't know where I am."

Caleb was the name of the man below, he was a gentleman farmer.  Caleb replied :- "You are in hot air balloon  about 30 feet above the ground. You are at 42 degree North latitude & 98 degree West longitude."

Without even thinking Martha responded :- "You must be an engineer."

Caleb answered:- "How do you know?"

Martha  :- "Everything that you just told me is probably totally correct but it is useless & the fact remains that I am still lost."

Caleb's response was almost instant :- "You must be in Top Management."

Martha queried :- "Yes I am. How do you know?"

Caleb:- "You don't know where you are, you do not know where you're going,and You made a commitment with no idea  as to how to keep, yet you expect people beneath you to  provide you with answers and to solve your problems..!!"




Advertisement:
This IBO Press Release is courtesy of the
Internet Marketer Training Channel
The News is that AWeber has just come out with a free plan. AWeber is an online autoresponder service and one of the best.
Click the link to watch my video in which I share the good and the bad about AWeber's new plan. 

https://youtu.be/r5Xpzw4XMQ4

Thank you for reading, my friends. 
Advertisement: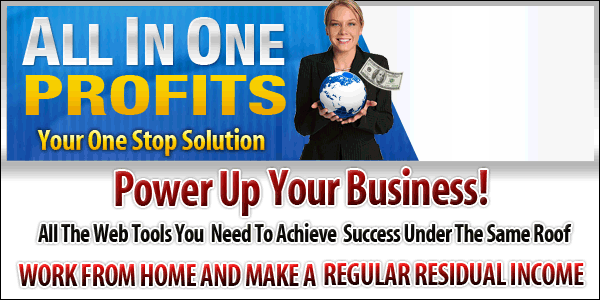 Notice of Affiliation: 

Any website or product that may be referred to on this web page
or in this email should be assumed to be an affiliate with some
type of remuneration and/or commission that may be gained
from your visiting the affiliate site and/or making a purchase.

Disclaimer:

Every attempt has been made to ensure that the information
presented here is accurate.

These contents are, however,  the views of the author and are meant
for educational and informational purposes only. All links are for
information purposes only and are not warranted for content,
accuracy or any other implied or explicit purpose.

© Copyright  Internet Marketer Training,   All Rights Reserved.

What is that URL for George Pierce on YouTube?
https://youtube.com/c/GeorgePierce